FREE SHIPPING WITH ORDERS OVER 50€
FREE SHIPPING WITH ORDERS OVER 50€
Preserves food in a healthy and natural way, reduces food waste, saves meters of plastic film and money, protects the sea and the whole environment.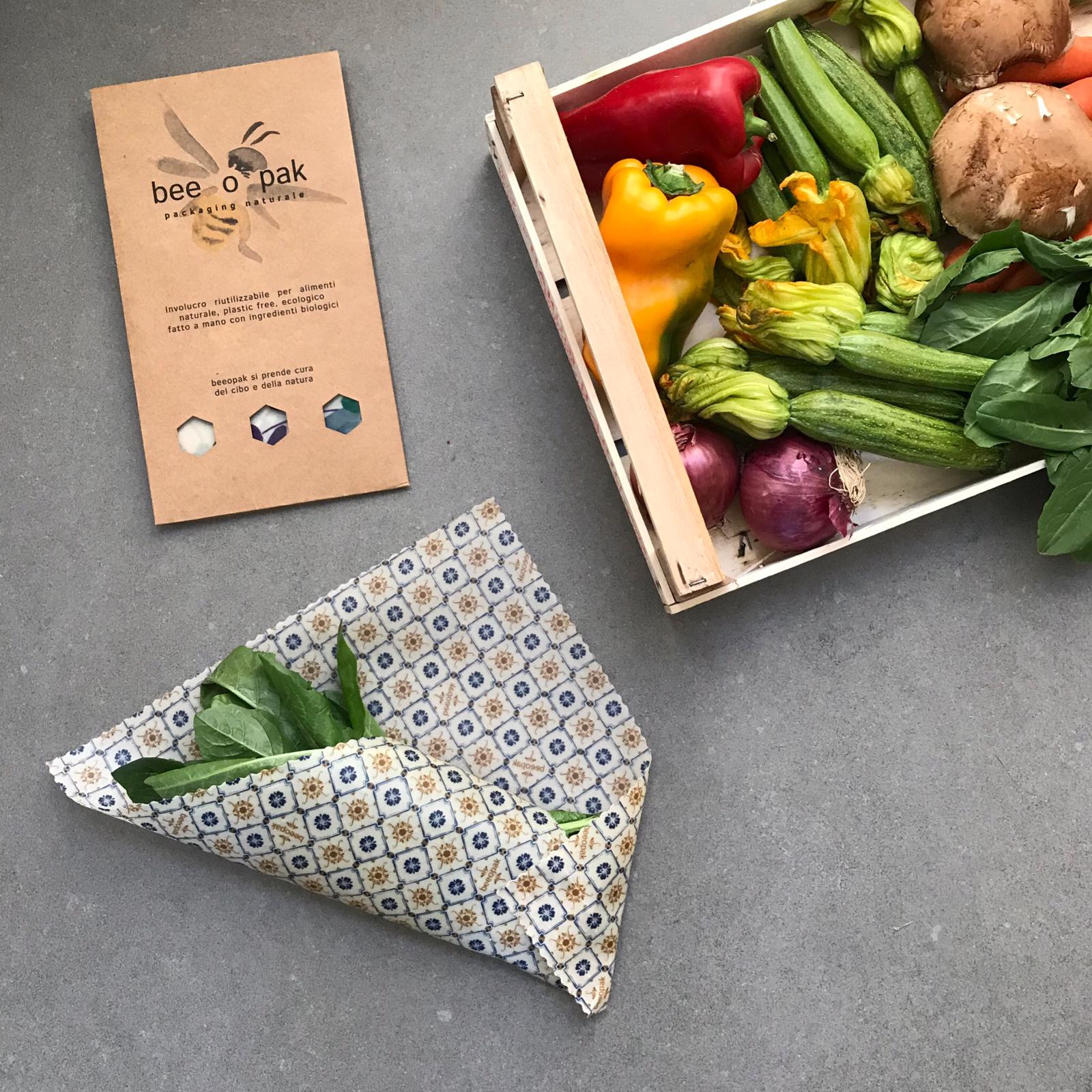 Use beeopak with all your foods to:
Preserve: bread, cheese, fruit, vegetables and herbs
Cover: bowls, containers, serving dishes, salad bowls
Take with you to school, work, the beach and wherever you
go: snacks, sandwiches, crackers, cookies and more.
Freeze: beeopak is not afraid of the cold. Remember to
always thaw at room temperature.
Create convenient pouches: for storing or transporting foods
Encourage leavening: cover the container where the dough is resting or wrap it directly when preparing cakes and fresh pasta.
Discover all the uses of beeopak
Check out some ideas for inspiration but remember that beeopak is multi-purpose!
Preserve bread and cheese
Wash beeopak with cold water.
Soak beeopak in the sink in cold water with a few drops of eco-friendly soap. Clean it gently with a soft sponge or natural brush. You can use white vinegar, which has disinfecting properties, in water or directly over the sheet. Rinse and let it dry in the dish rack. When dry, fold it up and store it in a drawer in its original envelop